MUSTANG-PADRE ISLAND
TEXAS
COMMERCIAL ALARM COMPANY & SMART HOME TECHNOLOGY EXPERTS IN THE PADRE ISLAND, TEXAS AREA
You don't have to live in downtown Padre Island to take advantage of the latest smart technologies or your home or business! From Corpus Christi to Rockport, we serve our clients with a wide selection of integrated technology solutions ranging from lighting control, audio & video distribution, burglary protection, threat detection systems, remote access control and more.
Business Hours
TBA
(Other availability by appointment only)
Telephone
Call Toll Free
833-424-7253
POPULAR SOLUTIONS IN THE MUSTANG-PADRE ISLAND AREA
VIDEO SURVEILLANCE
With high-definition surveillance cameras in and around your home, you can monitor activities in real-time whether you're in at home in Padre Island, vacationing in nearby Corpus Christi, or traveling halfway around the globe. Receive live video streams of entrances to see who's at the door, interior areas, the perimeter, or even check on the kids playing in the pool all from the same touch screen that controls your home entertainment system or from your smart mobile device.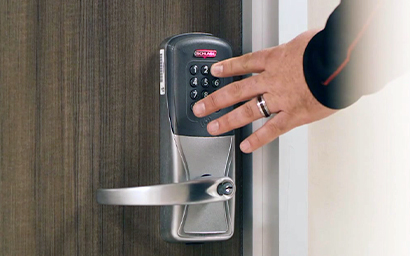 ACCESS CONTROL SERVICES
In both residential and commercial environments, entry point security needs to be a big priority. In homes, almost 30-percent of break-ins happen through the front door. For businesses, access control is vital in securing your space and managing employees. Our advanced solutions offer individual access through access codes, keycards or even biometric measurements. From a central station or mobile app, review logs of who comes and goes. Integrate video intercom systems so you can see and communicate with people before letting them into your property.
SMART HOME TECHNOLOGY
Do you want a more natural way to manage all your home's technology? Our home automation systems put control in your hands in the form of mobile apps, schedules, voice commands and more. We make it easier to manage lights, security, music, and video from one place. Imagine a home that transforms according to your needs in the form of scenes. For example, in the morning the shades open, lights turn on, and your thermostat adjusts to greet you for the new day. 
Want to Learn More About Our Security and Technology Solutions?
We have a lot to offer beyond the features outlined above. If you want additional smart home or AV services or specialized security solutions, you can contact us to learn more.
AREA WE SERVICE
Padre Island
Corpus Christi
Port Aransas

SCHEDULE A CONSULTATION
Have a free, no-obligation consultation with one of our smart technology experts.